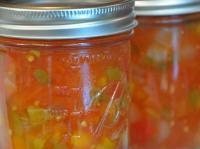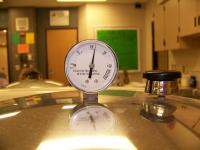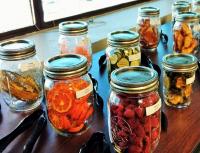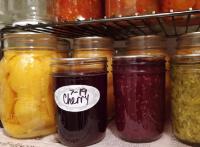 The North Central Food Safety Extension Network (NCFSEN) began with representatives from several states in the North Central Region in 2016 during a meeting convened by Extension program leaders held in Chicago, IL. Since that time, the network has grown to include representatives from all 12 states in the region.
This website provides resource links to the affiliated states, an impact statement, a link to the regional food preservation e-newsletter subscription, outreach materials and journal articles published by the group.
North Central Region Food Preservation Resources
---
Bi- Monthly Home Food Preservation e-newsletter
Subscribe on the University of Missouri Food Preservation website (Scroll down for the "Subscribe" link).
Past home food preservation newsletter issues
---
Impacts
Network Delivers Impact in Food Safety Education 2016 to 2023
Journal Articles
Organizing Extension Family and Consumer Sciences Groups Around a Common Topic: Lessons Learned and Best Practices (Journal of the National Extension Association of Family & Consumer Sciences, Volume 16, 2021, page 93)
Measuring the Regional Impact of Extension Home Food Preservation Education Using Standardized Evaluation Tools (Journal of the National Extension Association of Family and Consumer Sciences)
Publications
Consumer Food Safety
Home Food Preservation
Dial Canner Testing Report 2023
Canner Gauge Check labels
Oops! Remaking Jams and Jellies
Play It Safe! Safe Changes and Substitutions to Tested Canning Recipes
Food Safety for Entrepreneurs
Watch the entire playlist or find the individual videos below.
Home Kitchen Basics Webinar on Home Kitchen Basics
Labeling Basics Webinar on Labeling Basics
Cleaning and Sanitizing Basics Webinar on Cleaning and Sanitizing Basic
(these three documents are all part of the same set, so the document links will take you to the same website where you can download each of them.)
Food Safety Best Practices for Local Food Entrepreneurs
Spanish Version- Mejores Prácticas de Inocuidad Alimentaria para Emprendedores Locales de la Industria de Alimentos
Working Collaboratively
This 3-publication "Working Regionally" set of Extension publications provides information about forming and sustaining a food safety regional group based on published research conducted by the regional group.
Working Regionally: Getting Started (Part 1)
Video
Working Regionally: Getting Organized (Part 2)
Video
Working Regionally: Getting Together (Part 3)
Video
Please provide your feedback to these videos and resources.
Presentations
Responding to Consumers During a Pandemic: Food Safety and Program Delivery - Partnership for Food Safety Education Conference, 2021
Regional Teamwork and Best Practices - National Extension Association of Family and Consumer Sciences, 2021
Tools of the Trade: Regional Food Preservation Evaluation Using Standardized Evaluation Tools: Phase 2 Process and Results, National Extension Association of Family and Consumer Sciences, 2020
Safe Produce for Food Pantries: Regional Impact in Food Safety Education, International Association for Food Protection, 2020 virtual Conference
Enhanced Food Safety Program Impact Using a Regional Approach to Program Evaluation - Presentation National Food Safety Outreach Conference, 2019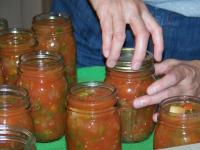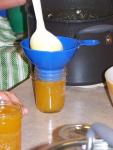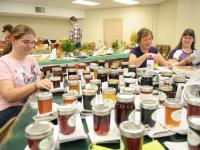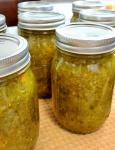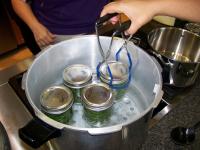 This work is supported by the Food Safety Outreach Program [grant no. 2021-70020-35732] from the USDA National Institute of Food and Agriculture.