2023 Annual Conference
The 2023 NCR FSMA Annual Conference was held March 15-16.
LINKS TO THE CONFERENCE RECORDINGS
View more pictures in the Box folder
If you don't have access to the Box folder and would like to watch the recording or view more pictures, please contact Ellen. She can add you to the Box folder or send the links directly to you.

Thank you so much to all our presenters and to the planning team, Krystal Martin, Byron Chaves, Cindy Borgword, Katelynn Stull, and Shannon Coleman.
A farm tour of Superior Fresh happened on the morning of March 15. Thanks so much for showing us your aquaponics facility!
We met at the Lismore Hotel, in Eau Claire, WI, where we had planned to hold the April 2020 conference.
Schedule:
Wednesday afternoon
1:00 Welcome, introductions, etc.
FDA updates
NCR FSMA evaluation updates
regional center updates and NASDA
Lightning round talks and state updates
break and poster sessions, snacks
Underserved communities discussion
5:30 end for dinner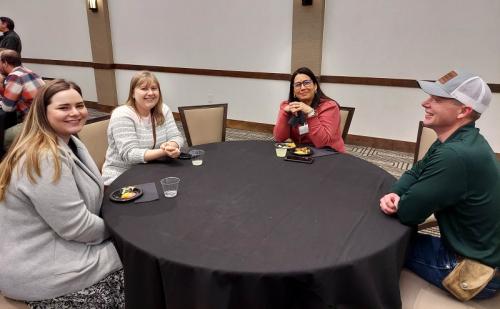 Thursday
8:00 USDA updates
PSA, FSPCA, IFAI, LFSC
professional development (in breakout groups)
break and discussion time
Taste of Wisconsin- presentations on gingseng and cranberries
12:30 lunch
1:00 End of conference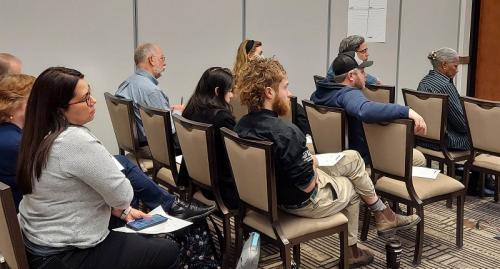 It was great to see 50 people there!
This work is supported by the Food Safety Outreach Program [grant no. 2021-70020-35732] from the USDA National Institute of Food and Agriculture.