2023 Annual Conference
The 2023 NCR FSMA Annual Conference will be March 15-16.
A farm tour of Superior Fresh will happen on the morning of March 15. Space is very limited, so please register quickly if you are interested in attending. Once you've registered for the conference, you'll receive an email that includes how to sign up for the farm tour.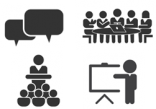 Registration is now open. Registration costs $75. The registration deadline is Friday, February 17.
When you register, you will have the opportunity to sign up to share a poster, a lightning round talk, and about the work you are doing with under-served groups. (You can change your mind about these until late February.) You will also be asked which breakout session you'll be most likely to join. (You can also change your mind about that one at the conference.)
We will be meeting at the Lismore Hotel, in Eau Claire, WI, where we had planned to hold the April 2020 conference. Rooms are available for $149/night. Please book your rooms by February 11 to take advantage of the conference rate. Each individual guest must make a reservation through the property front desk by calling 715-835-8888 option (0) for guest services or booking online, with group code NCF. If using the website, click on "Special Rate" after you enter the dates and before you click "Room Rates." Be sure to enter the code in the box labeled "Group Code" and not "Promotional Code." Guests making such reservations must identify themselves as members of Group.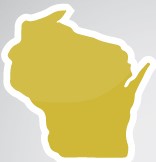 The nearest major airport is the Minneapolis/St. Paul airport (MSP). There is a shuttle service or a bus between the airport and Eau Claire, if you don't want to rent a car. If you'd like to coordinate rental cars with other attendees, please let Ellen know.
Tentative schedule:
Many activities will happen in breakout groups for Grower educators; Processor/cottage foods educators; State regulators/inventory staff/inspectors
Wednesday afternoon
1:00 Welcome, introductions, etc.
1:30 FDA updates
2:15 regional center updates and NASDA
2:45 Lightning round talks (in breakout groups)
3:15 break and poster sessions, snacks
4:00 Underserved communities discussion
5:30 end for dinner
Thursday
8:00 USDA updates
8:45 PSA, FSPCA, IFAI, LFSC
9:15 professional development (in breakout groups)
10:30 break and discussion time
11:15 presentation
12:30 lunch
1:00 End of conference
See you there!
This work is supported by the Food Safety Outreach Program [grant no. 2021-70020-35732] from the USDA National Institute of Food and Agriculture.