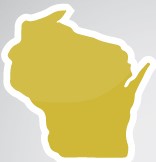 2023 Annual Conference
The tentative dates for the 2023 NCR FSMA Annual Conference will be March 15-16. We are still confirming the hotel and a farm tour. Short courses may be offered before the conference. We will be meeting in Eau Claire, WI, where we had planned to hold the March 2020 conference.
See you there!
T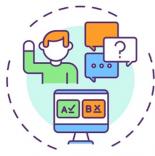 hanks for attending our third virtual annual conference on March 1 and 3, 2022.
Thank you to all of our speakers. You can learn more about them in that link.
The poster session concluded on April 15. Thanks to everyone who shared their projects and those who took the time to read them.
You will find powerpoints from some of the speakers in the schedule below.
Day 1: March 1st (9 am-3 pm) All times are Central time
8:30 am - 9:00 am Morning networking time (open discussion and "get to know ya's")
9:00 am – 10:00 am NCR FSMA Center welcome and Updates
USDA Updates- Jodi Williams
FDA Updates- Byron Beerbower
10:00 am - 10:15 am Break
10:15 am – 11:30 am Track 1: Hydroponics- Sanja Ilic and Monica Noble
Track 2: Retailer perspective- Steve Strub
11:30 am – 11:45 am Break
11:45 am – 12:45pm Updates (PSA, FSPCA, NASDA, and USDA GAPs)
Laurie George, Jason Wan, Joe Reardon & Bob Ehart, and Jennifer Dougherty
12:45 pm -1:00 pm Break
1:00 pm - 2:00 pm Track 1: Food Safety of Value Added Products- Shannon Coleman and Betty Feng
Track 2: Environmental Monitoring- Byron Chaves
2:00 pm - 3:00 pm Afternoon networking time (games and open discussion)
Day 2: March 3rd (9 am – 2 pm)
8:30 am - 9:00 am Morning Networking time (open discussion)
9:00 am – 10:00 am Updates (Regional Centers, Local Food Safety Collaborative, and the Indigenous Food and Agricultural Initiative)
Katelyn Stull, Elizabeth Newbold, Jovana Kovacevic & Stephanie Brown, Billy Mitchell, and Carly Hotvedt
10:00 am – 10:15 am Break
10:15 am - 11:30 am Why Big 6 Produce: Science Behind Decisions- Craig Hedberg
11:30 am – 11:45 am Break
11:45 am – 12:15 pm FDA Produce Safety Education and Outreach Workgroup Update- Rachael Kozolup and Diane Ducharme
12:15 pm - 1:15 pm FDA Research Updates on water- Kruti Rataliya and Michelle Smith
FDA Research Updates on BSAAO- David Ingram
1:15 pm - 2:00 pm Closing and Evaluations- Angela Shaw and Arlene Enderton
Meeting will stay open if people want to make lunch and network while they eat
This work is supported by the Food Safety Outreach Program [grant no. 2021-70020-35732] from the USDA National Institute of Food and Agriculture.