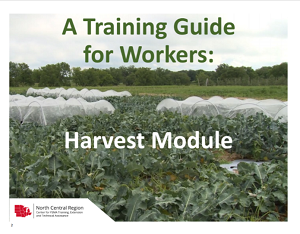 You'll find information about the three calls the NCR is hosting this month- our regular listening session designed for everyone, a call for inspectors to help achieve consistency across state lines, and a call for those charged with developing and maintaining the farm inventories for their state.
Find the link to the new training guides designed for farm employees and volunteers in the newsletter.
In case you missed our virtual annual conference, there's an update on that, as well.