The North Central Region Center is hosting a
Produce Safety Rule Biological Soil Amendments of Animal Origin Pilot Workshop
There is one spot open in the workshop. Register now to attend. If you are unable to register, someone else has taken the spot. Fill out this form to be added to the waiting list. You will be contacted if a spot opens up.
September 11-12, 2019
Wednesday- workshop in Altoona, Iowa (8:00 am - 5:00 pm)
Thursday- optional tour of a composting facility in Ames, Iowa (7:30 am - 11:30 am)
Registration: $25 (to cover lunch and snacks)
Registration link will open May 20.
Workshop is limited to 50 people.
The FDA hopes to offer more BSAAO Workshops around the country next year. The plan is to have remote attendance be an option for one of those workshops, but it is not an option for this first workshop.
Iowa State University Extension & Outreach – Polk County
(1625 Adventureland Drive A, Altoona, IA 50009)
Room block available at: Comfort Inn
(2023 Adventureland Drive, Altoona, IA 50009)
Phone 515-967-4412
Ask for the FDA BSA conference rate.
Altoona is located 20 miles from the Des Moines International Airport.
Hear an overview on the Produce Safety Rule and draft guidance to understand the current regulatory framework and requirements associated with the use of Biological Soil Amendments of Animal Origin (BSAAO) for covered produce on covered farms. The intent is to help regulated growers understand how to comply with the current requirements, update on the status of BSAAO Risk Assessment, associated research, and discuss what it means for the possible future of Subpart F provisions for the use of untreated BSAAO on covered farms.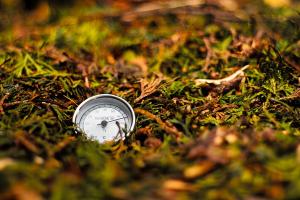 Target Audience
Cooperative Extension, Regulatory Groups, Academia, Composting and other BSAAO industry members that will be selling/providing treated BSAAO to growers.
This workshop will be of interest to 3rd party BSAAO suppliers, composters or other groups that provide treated BSAAO to growers that are regulated under the PSR. Depending on their application needs, growers may soon be asking for certain documentation associated with these treated BSAAOs.
Funding provided through the Department of Health and Human Services Food and Drug Administration (Grant Number 1R01FD005685-01) titled "Strategies for Successful Implementation of FSMA (Food Safety Modernization Act) in the North Central Region through Adoption of a Systems Approach and Stakeholder Engagement Framework."