The North Central Region Center hosted a
Produce Safety Rule Biological Soil Amendments of Animal Origin Pilot Workshop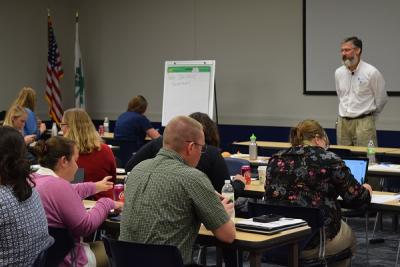 The FDA hopes to offer similar events around the country in 2020, so be watching for announcements if you'd like to attend one. The plan is to have remote attendance be an option for one of those workshops.
September 11-12, 2019
Wednesday- workshop in Altoona, Iowa (8:00 am - 5:00 pm)
Thursday- optional tour of a composting facility in Ames, Iowa (7:30 am - 11:30 am)
Iowa State University Extension & Outreach – Polk County
(1625 Adventureland Drive A, Altoona, IA 50009)
Participants heard an overview on the Produce Safety Rule and draft guidance to understand the current regulatory framework and requirements associated with the use of Biological Soil Amendments of Animal Origin (BSAAO) for covered produce on covered farms. The intent was to help regulated growers understand how to comply with the current requirements, update on the status of BSAAO Risk Assessment, associated research, and discuss what it means for the possible future of Subpart F provisions for the use of untreated BSAAO on covered farms. Powerpoints from speakers will be shared shortly.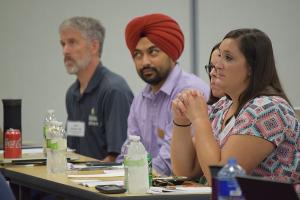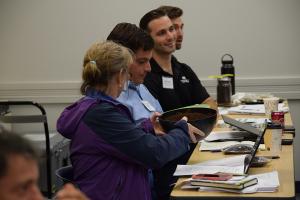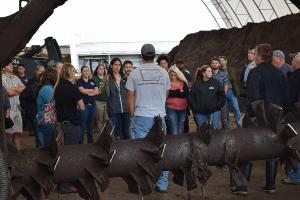 Funding provided through the Department of Health and Human Services Food and Drug Administration (Grant Number 1R01FD005685-01) titled "Strategies for Successful Implementation of FSMA (Food Safety Modernization Act) in the North Central Region through Adoption of a Systems Approach and Stakeholder Engagement Framework."