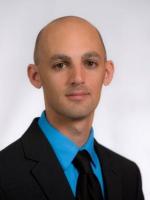 Iowa State University Extension and Outreach Field Specialist Joseph M. Hannan supports the Local Foods Industry and is tasked with developing a regional extension education program for Iowa's commercial fruit and vegetable producers. His expertise is in Commercial fruit and vegetable production including small fruits, tree fruits, and vegetables; soil fertility; irrigation; high tunnel production; and food safety. His goal is to increase the quality, quantity, and safety of produce entering the local market.
PROFESSIONAL EXPERIENCE
Iowa State University
Commercial Horticulture Field Specialist
Develop a regional extension education program for Iowa's commercial fruit and vegetable producers with emphasis on research, education, and outreach.
Develop, deliver, and evaluate educational programs derived from needs assessment primarily focused around vegetable production in high tunnels, Produce Safety Alliance curriculum, apple production, and small fruit production.
Edits and contribute content for websites, podcast, newsletters, and social media.
Coordinate beginning farmer and apple peer groups.
Provide leadership and subject matter support to local, state, and regional teams.
Diagnose, consult, and provide technical assistance to Iowa farmers in the field and remotely.
Build partnerships and networks across the Midwest region.
Mentor new employees.
Agriculture Specialist
Work as a team to: bulk produce corn, soybeans, snap beans, and melons; conduct fruit, vegetable, and commodity crop research and demonstrations; promote the farm and research projects through field days, newsletters, and a website.
Hire and supervise part-time employees and interns as well as coordinate vineyard employees to successfully complete farm projects.
Maintain a clean, organized, and functioning farm and equipment.
Manage the research vineyard at offsite location.
Roscommon Berry Farm
Owner/operator of small wholesale strawberry farm.
French Family Farms
Production Manager for small wholesale tomato farm
Area of Expertise:
Fruit and vegetable production
food safety
Education:
M.S. Horticulture. Iowa State University