FDA, CDC Develop Robust Strategy to Prevent Illnesses Caused by Cyclospora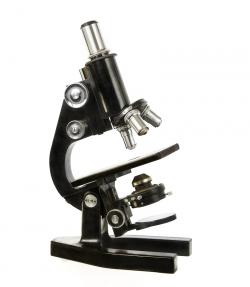 The U.S. Food and Drug Administration (FDA) and the Centers for Disease Control and Prevention (CDC) are collaborating to protect consumers from Cyclospora cayetanensis, a parasite that has caused multistate outbreaks of foodborne illness in recent years. When people eat food contaminated with Cyclospora — mostly fresh produce — or drink contaminated water, they can get an intestinal illness called cyclosporiasis.
Cyclospora infections have largely surfaced in people who traveled in countries in tropical and subtropical regions where cyclosporiasis commonly occurs. Outbreaks of cyclosporiasis have been reported in the United States since the mid-1990s and have been linked to various types of imported fresh produce, including raspberries, basil, snow peas, mesclun, and cilantro. But last year marked the first Cyclospora was confirmed in domestically grown produce.
The number of reported cases has been rising in recent years, in part because of better diagnostic and detection methods. There were nearly 3,000 reported cases of cyclosporiasis in 2018 alone (including both travel-associated and domestically acquired cases), according to CDC estimates. But it is believed that many more cases may go unreported. In 2018, an outbreak tied to salads sold in a quick-service restaurant chain made more than 500 people sick in 15 states, and another associated with prepackaged vegetable trays made 250 people ill in four states.
The number of reported cases typically rises during the spring and summer, usually in May, June and July. CDC conducts enhanced surveillance for cases of domestically acquired illness during this time. With that in mind, as peak season got underway, the FDA and CDC joined forces in advance to prepare for the potential need to rapidly address illnesses and prevent further cases. So far this year, 23 cases of domestically acquired cyclosporiasis have been reported to CDC in people who became ill since May 1, according to the CDC's monthly update released June 27.
Read the full report on the FDA website.